We want to be sure to answer your questions about COVID-19 and how we are preparing as an employer.
(last updated 7/15/2021)
We're running programs in 2021! Click the picture below for a quick video message from our CEO, Paul Dreyer: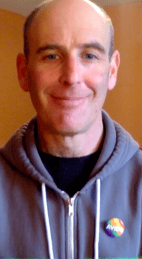 The safety of our campers and our staff is our number 1 priority, and we are committed to limiting exposure to the virus at all of our camp locations. We will continue to update this page as developments happen. We are also keeping in close communication with our camper families.
View our current opening plan here for detailed information about our safety protocols for the Summer 2021 season.
Key Highlights from Summer 2020

We served 8,000 campers with our day camp and expedition programs in CA, CO & OR
We hired 250 full time summer staff
less than 1% of our staff tested positive for COVID-19 (through contact tracing it was determined that those who did test positive did not contract the virus at work)
0 camper cases and 0 outbreaks
Status of Programs for Summer 2021
Day Camps: We will be running our regular day camp programs and our Camp At Home programs in CA, CO, OR (program options vary by state)
Resident Camp/Expeditions: Our resident camps and expedition programs are scheduled to run as planned in 2021.
Our team is in on-going communications with local health departments, the Center for Disease Control (CDC), the American Camp Association (ACA), and other camps to determine various proactive and preventive health and safety measures. If we need to cancel any camps or adjust employment dates, we will communicate that decision to staff as soon as possible via various channels (email, text, calls, social media).
Of course, we also need medical and health procedures in place. We have significant plans and procedures in place to support your physical, emotional, and financial needs.
COVID-19 Sick Leave Policy for All Staff
In order to help remove the financial burdens that may come with being sick and missing work, we amended our previous sick leave policy for any staff member who is displaying flu-like symptoms until you are symptom-free and can return to work. We have your back.
Additional Precautions Being Taken at Camp
We have always had specific communicable disease and hygiene policies and procedures at camp that aim to protect against the transmission of any disease. This is a novel virus, and so we will be revising and updating these procedures as needed based on the latest CDC and ACA recommendations. In addition, as we track the spread of the virus and learn more from health experts, we will determine any programmatic changes that are needed, and will keep camp families updated.
Based on the advice we receive from various experts in the coming weeks, we will finalize our plans regarding prevention and protection. At this time, here is a description of our plan for Preventing the Spread of COVID-19 at Avid4 Adventure Camps.
What You Can Do To Minimize Risk of Exposure
Even though there are no active Avid programs happening right now, we are still concerned about the health and safety of our extended Avid family. For your own everyday lives, we encourage you to consider the following prevention recommendations from the Centers for Disease Control:
Stay home when you are sick.
Avoid close contact with people who are sick.
Avoid touching your eyes, nose, and mouth.
Cover your cough or sneeze with a tissue, then throw the tissue in the trash, or use the crook of your arm (inner elbow) to cover your mouth.
Clean and disinfect frequently touched objects and surfaces using a regular household cleaning spray or wipe.
Wash hands with soap and water or use an alcohol-based sanitizer.
Facemasks are not recommended to prevent the illness. They are recommended to prevent an ill person from spreading the disease to others.
Honestly, one of the best things that we can all do right now is… go outside, go for an adventure, go be active and healthy in the outdoors. We are all hearing about travel restrictions, concerts beings canceled, restaurants closing - it seems like the right time to head out for a camping trip or a bike ride or a multi-day float down a river.
Additional Resources
For any additional questions or thoughts, please email staffquestions@avid4.com.